katydidmischief
disclaimer.
Not mine. Never have been and I'll only ever be playing in the sandbox.
title.
JimFax
rating.
PG
pairing.
Kirk/McCoy
summary.
Show me the JimFax.
notes.
Written for
this prompt
at

st_xi_kink_meme
.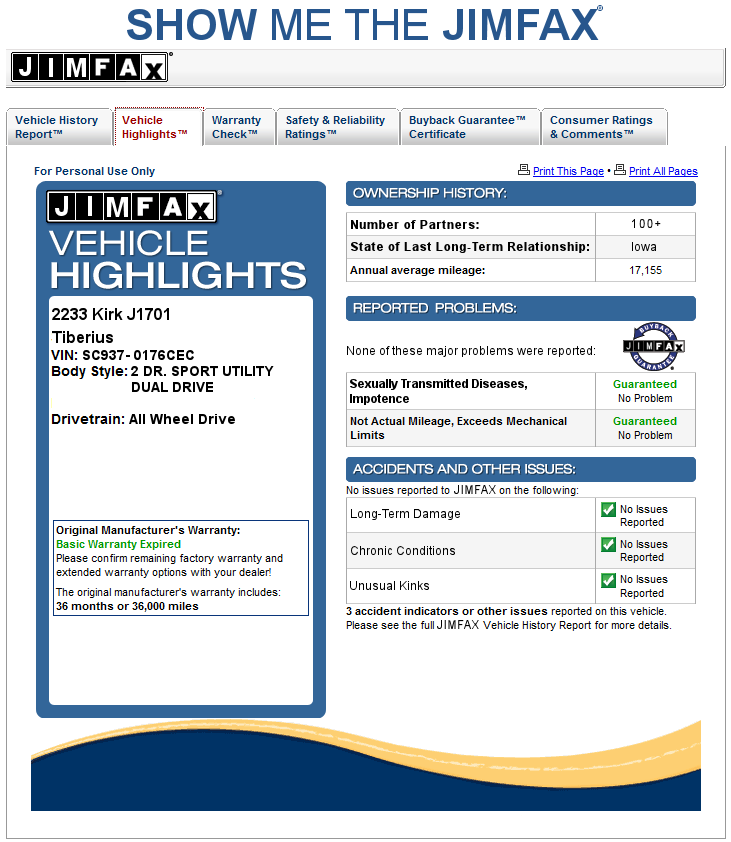 Bones snorted. "Is there nothing you won't hack?"
"What do you mean?"
"Sexually transmitted diseases - no problems? You've had every form of the clap known to medical science and then some," he answered.
"Hey, there's some things a girl doesn't need to know," Jim responded, pushing his lower lip out in a pout. "Come on, Bones. You know I'm clean and you know what I'm in to. Why are you reading that thing?"
"Because unlike you, I don't just rush in things head first."
Kirk snorted.